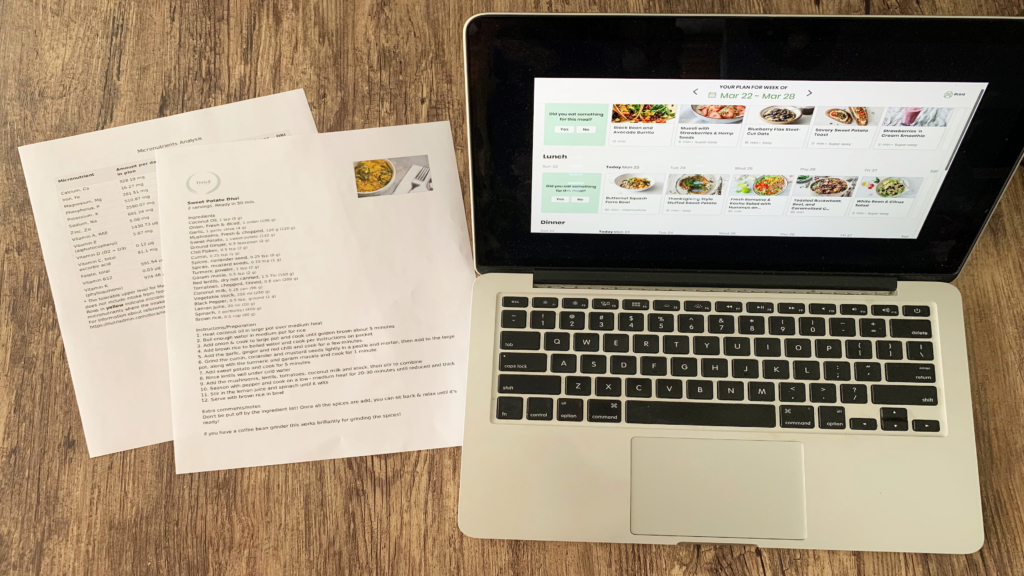 I help you be plant based, with confidence.
You want to be healthy and happy but following a plant based diet can be intimidating. It's not always easy to ensure that you are getting the correct nutrition, I understand that. Empowered with the right knowledge you can be happy, healthy and a part of the movement to help make the world a little better. Diet plans from Health From Home Naturally match your nutrition to your lifestyle needs, so you can be assured that not only will you survive what your day throws at you, but Thrive! 
Avoid being hangry, worrying about getting enough protein, or finding the time to look for new recipes. I'll even provide you with your own personalised shopping list! Follow the simple steps below to make plant based uncertainty a thing of the past! 
Choose your plant based meal plan from the options below
Make payment by clicking on the Buy Now button
Click on the

Email my questionnaire!

button below and enter your details
In your own time, we suggest over a nice cup of tea, complete the online questionnaire delivered direct to your inbox
Submit questionnaire 
What happens next?
I will be working behind the scenes creating your own personalised plant based meal plan to match the daily needs of your lifestyle. By using the information supplied by you in the online questionnaire, I will create recipes that are specific to your daily calorie and macronutrient needs. No more guessing how many grams of protein you need and how you're going to get it! No unhealthy snacks on the run and no hunger pains in-between your main meals. Being plant based has never been so easy and fun!
In a couple of days you will receive your personalised plant based diet plan straight to your inbox 
Open your plan and accompanying shopping list 
Get into the kitchen with plant based confidence! 
Any questions? Just contact me and ask, I'm only a click away!